Kurashiki
A place of beauty where Japan and the West are intertwined.
Islands large and small, with a calm inland sea.
Craftsmanship and a courteous way of life overflowing with a spirit of practicality relevant to everyday life and "the beauty of use."
The people who visit Kurashiki can feel this everyday beauty throughout the city.
The history of Kurashiki City began 400 years ago, with the reclamation of land surrounded by the waters and the islands of the Seto Inland Sea, and the growth of salt-resistant cotton.
Later, cotton cultivation developed into spinning and weaving industries. Establishments such as the first private museum of modern western art in Japan and a folk craft museum were built by industrialists who gained their wealth in the textiles industry. One of the foremost cities of culture in Japan, where tradition and modernity unite, was formed through the conservation and use of the beautiful townscape.
Using the high-level production know-how of textile products cultivated over hundreds of years, Kurashiki has continued to develop as the No. 1 textile manufacturing area in Japan, creating Sanada himo cords, tabi socks, canvas products, school uniforms, denim goods,igusa products, and a variety of textile products that evolve with time.
In particular, Kurashiki is a great production area for the premium jeans that have become popular all over the world in recent years, and is visited by many enthusiasts from Japan and overseas as the Japanese capital of denim.
We have brought together 11 brands woven by the people and style of Kurashiki in Paris, and will exhibit a variety of products for sale for a limited time based on the theme of "everyday beauty," including denim products, clothes made from canvas, and bags unique to this town of textiles.
Beautiful to use, and precious the more you use them.
Wear the charms of Kurashiki.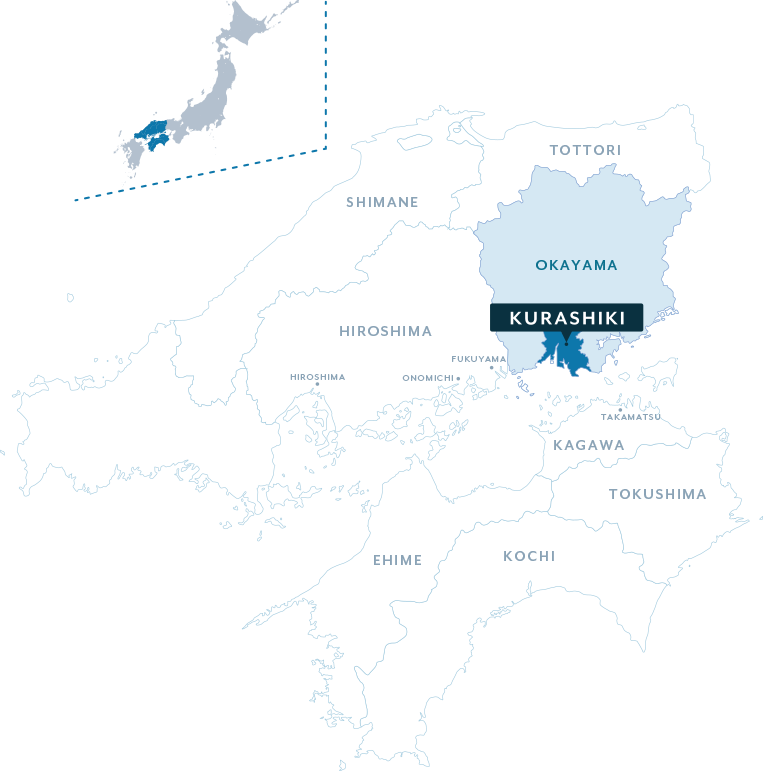 Overview of the Event
EXHIBITION SALES
Kurashiki Japan
January 20 to February 22, 2020


Discover Japan paris
List of exhibitors
11 brands
EDGE OF LINE
KURASHIKI YASAIZOME KENKYUJO
Z-JEANS


TAKEYARI


BLUE SAKURA
MARUGO
igusaism
KURASHIKI GYOKKADO


Kurashiki Sanadahimo


kojima beri
KURASHIKI OKARA Cookie
Traditional crafts in various parts of the Japanese archipelago are based on the value of "manufacturing", which raises things to the arts. In this exhibition, from the viewpoint of three elements that are indispensable to Japanese life, "clothing, food, and housing", you can actually pick up and see the items introduced, and also sell works. From Kurashiki city, Takada textile (kojima beri), Oshimaya (Igusaism), Marugo (MARUGO), WHOVAL (BLUE SAKURA) participated. On Friday, January 24, a workshop using tatami rims and Sanada string will be held.
| | |
| --- | --- |
| Host | Council of Local Authorities for International Relations |
| Period | Tuesday 21st of January to  Saturday 1st of February 2020 |
| Venue | Maison de la culture du Japon à Paris(101 bis quai Branly 75015 Paris) |
| Reference | https://www.clairparis.org/fr/ |